Unfortunately, since all humans are warm blooded, we make a tasty meal for bed bugs. Although small, they can cause us a great deal of discomfort and the anxiety they cause can keep you awake at nights. To make matters worse, they can multiply rather quickly so it's in our best interests to get rid of bed bugs fast. If you are reading this, it's very likely that you have considered trying a bed bug spray in your home and have wondered if it's effective for controlling bed bugs. In this article, I will make sure these questions are answered and will teach you everything you need to know, which includes a simple, DIY bed bug repellent spray that you can make at home. I have also included a video for those that would like a quick summary of this article. Let's get started!
Bed Bug Sprays Are Semi Effective for Killing Them
Yeah I know, that statement sounds really vague but let me explain. Since most bed bug sprays require direct contact with the insects, it's critical that you spray it directly onto them. So if you manage to find these pests and bombard them with the contents of your new shiny bed bug treatment product, they will probably die. However, you need to remember the following points:
Bed bugs will actively avoid any insecticide that you use in your home. When exposed to it, they are often sent into hiding (they will crawl, remember that bed bugs cannot fly), which can make them even harder to get rid of in the long term, especially if you have a large house with lots of carpets, etc. This will definitely not help you rest easy at night!
Over the last couple years, there are many cases of bed bugs becoming resistant to a variety of active ingredients in bedbug sprays. Even pesticides such as DDT, Organophosphates and Pyrethroids are not as effective as they used to be. Some studies have shown that bed bugs become even more active when exposed to certain pesticides!
It's unlikely that you are able to visually see all the bed bugs that have infested your bedroom or home. As a result, it's very possible that you will miss some of them during your extermination efforts. Since bed bugs have a fast reproductive process, even leaving a couple around your home can result in another infestation, making all your efforts to kill them a waste of time (and money).
Most bed sprays do not kill the eggs that may be laying hidden somewhere in the room. If these are not attended to, you will have another bed bug problem in a couple weeks so it's critical to kill them as well. If you are determined to get a bedbug spray, just make sure it contains an IGR (insect growth regulator) that will stop their life cycle.

Remember, I am not suggesting that they do not work. I am just pointing out that these bug treatments are not as effective as many think they are. If you have a small case of bed bugs and you catch it in the early stages, a spray would be a good bed bug killer for your bedroom. However, if you have a large infestation and you are getting a number of bed bug bites, its best to call an exterminator to help you as it's almost impossible to do it completely by yourself. When I am travelling (mainly for business), I often take a natural bed bug repellent that I will talk about a little later. While it doesn't kill them, it deters them which is all you really need for the short time period that you spend in the hotel room.
Are These Bug Sprays Dangerous for My Family or Pets?
If you use these sprays carefully and follow the tips below, you will not put the health of your family and pets at risk. However, since most bedbug sprays contain insecticide, some of them can be potentially toxic if you inhale the fumes and for this reason I highly recommend that you leave the room for at least 6 hours after application. I understand that there are a number of "Eco-Friendly" options on the market but you should always use any indoor pest control product with caution. Here are a couple pointers to remember before using these products:
Always make sure that the spray specifically mentions it can be used inside your home. Also remember that you should never directly spray your clothes, pets or the members of your family!
Follow the directions very carefully if you want to keep your family and pets safe. I will be showing you how to use a spray later in this guide but that doesn't mean you can ignore the safety label of your product!
If you are spraying it in your home, make sure it's properly ventilated. Additionally, keep in mind that you may need to leave the item (such as a bed) unused for a period of time before using it again as previously mentioned.
After doing a little research, I found that the CDC has officially identified over a hundred illnesses that can be directly linked to bed bug sprays. While a number of them are fairly mild and definitely not life threatening, it's something to consider before going out to the nearest store to spend your hard earned cash on these products.
Please remember that this guide is not meant to scare you away from using sprays for bed bugs. However, it's very important to know the potential dangers before using any product and hopefully you have learnt some valuable info.
How to Apply a Spray for Bed Bugs on Your Bed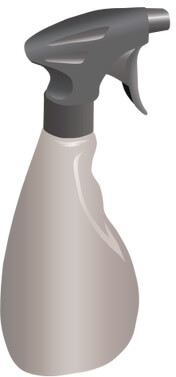 I know that many people will still want to use these sprays in their home. As a result, I thought that it would be useful for my readers if I outline a few steps that will ensure it goes as smoothly as possible.
Step 1: You must make sure that you purchase enough for your home. It's very important to kill all the bed bugs to prevent a repeat infestation and the last thing you need is to run out in the middle of application. You also need to check the severity of the infestation to decide on how much you will need (sometimes it's just cheaper to get your room treated by a pest control expert). Besides your mattress and box springs (under the mattress), you can look at your side tables, on your carpets, under your couches and even behind pictures.
Step 2: Use the bed bug spray and treat any areas where they might be hiding. I find that focusing your effects around the edges of the bed is very effective as this is where they often congregate (look out for the tell-tale brown marks). I highly recommend that you spend at least 25min per room as you don't want to miss any bedbugs. For more tips, check out my other guide on killing bed bugs in bedrooms and other parts of your house.
Step 3: Monitor the situation and react immediately by repeating step 2 if you find any bed bugs in the future. I find that repeating this entire process once per week (for a month) will improve your success rate for overall bed bug control.
I also recommend that you vacuum your carpets and throw all your linen (sheets, etc.) into the washing machine for a hot cycle. If you have any other items that have come into contact with bed bugs, make sure that you wash or treat those as well (if it's safe of course, you don't want to spray your kids favorite play toy for example). Removing the clutter from the room will also help you find and potentially kill bed bugs where they might have potentially been missed. Do you have any other bed bug control techniques that you would like to share? Please let me know in the comment section 🙂
What Is The Best Bedbug Spray That You Can Buy?
While The Bug Squad doesn't sell any products (or have a specific bias towards any specific brand), we understand that many of our readers will be wondering where they can buy bedbug sprays. After doing some research and looking over a number of reviews to save you some time, here are my findings:
Amazon (online store) seems to have a number of good deals for these sprays. You can pick one up for about $13 per 16oz. and it will be delivered to you within a day or two. Instead of providing a link to a specific product, I recommend that you type "bed bug spray" into the search field and order by ratings to find a decent product for your needs.
Home Depot (online store) also has some good sprays for bed bugs and I encourage you to check them out for more details. It seems that they are a little cheaper but remember that your primary objective should be to find a quality product, not just the lowest price. In saying that, they have some great brands and they go for about $11 per 16oz.

If you would rather purchase it from a local retailer (such as Walmart or Target), that's also perfectly fine. Just chat to the store manager (or an expert if they have them around) and they should be able to offer some advice on their products. Regardless of your choice, just make sure that the product has some good pest control reviews, kills bed bug eggs and can be used indoors and you should be good. If you are still unsure and have some bug questions, please feel free to leave a comment below this article and I will get back to you within about 24 hours. 🙂
How to Make Your Own Natural Bed Bug Spray
Yep, you read correctly, The Bug Squad has its own natural bed bug repellent that can be made at home and has proven to be rather effective for keeping these pests away. However, please note that it's not meant to kill them, it's only really for your bed and it's a very temporary solution. Despite this, it can definitely give you some short-term peace of mind and is a great solution for hotel beds (while traveling) and other places like these.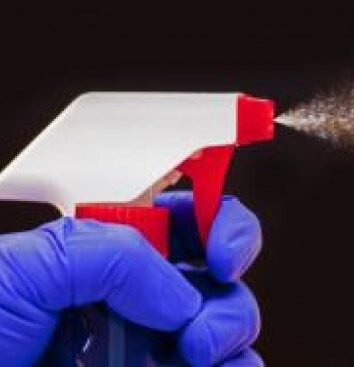 Step 1: Grab a bottle that has a top attachment which will produce a fine water "mist" when you spray it (nothing fancy, as long as it doesn't squirt out in a steam of water).
Step 2: Fill the bottle with water and add about 20 drops of lavender and rosemary oil for every 250ml of water. Shake well and screw the top on properly so there is no leakage (especially if it's going in your travel bag)
Step 3: Target any areas that you want to repel bed bugs. This could be the mattress box, the mattress itself (don't put too much though as the scent is rather strong sometimes) or even a certain part of the room.
Just remember, this is not a long term solution. Heck, it's not even a solution to kill bed bugs. It's just a method that works to keep them away for a short period of time. I have had a few queries about using rubbing alcohol to kill bedbugs and although it does work (when directly applied), I personally hate the smell so it's not really an option for me. However, if you want to add it to the mix above, please feel free to do so as it will give your spray a bit of killing power 😉
In conclusion, bed bug sprays are not that good for killing bedbugs as they usually need direct contact to have any effect. Additionally, if you don't get rid of them all, it could drive a number of them into hiding, making extermination even harder. These sprays don't have any major health risks (as long as you use them correctly) and if you want to try one at home, just make sure that you follow the instructions on the label and read over the steps recorded in this article. If you are just looking for a repellent for a short term solution, I highly recommend that you give my one a try as it's very effective. If you feel that you are losing the battle against these pests, please feel free to drop me a message and I will organize a free quote from an exterminator in your local area. Thanks for reading this article and I encourage you to show your appreciation by sharing it with your friends. 🙂
Educational Video On These Sprays:

Hello! My name is Natasha, and I have been helping people with their insect problems since 2012. I have published a book, worked with many pest control companies, and helped thousands with various infestations on a one-to-one basis. My goal for this blog is to create evidence-based guides that are easy to understand, provide sufficient depth and can be trusted to be very accurate. Please remember that my guides are for informational purposes only, and that you agree to the terms of use when reading content on this website. If you leave a comment, I typically respond within 48 hours.