Summary: Learning how to get rid of fleas can be extremely difficult if you do not follow a very specific removal process. While cats and dogs are their common target, humans are also at risk! Yep, unfortunately, that means you! In order to get rid of fleas naturally on your pets, you can use things like yeast and lemon juice. Your yard may also require attention as fleas are known to find their way into your home from the garden and this can cause massive issues with pets getting reinfected over and over again.
Do you need help getting rid of fleas? Do you find yourself spending large amounts of money on all sorts of products that promise results? The truth is that fleas can make pets (and their owners) miserable, especially when scratching spreads fleas and their eggs all over the house. Others are concerned about the potential health risks associated with flea infestations and want to start the process of getting rid of fleas as soon as humanly possible. This article will outline the various steps that you need to take to eliminate fleas from your home.
How Do I Get Rid of Fleas on Cats and Dogs
Firstly, I highly recommend that you remove any fleas on your dogs (or other pets) with a suitable, finely spaced comb. If you do not have one, you can pick one up at almost every convenience store. If there is not one in the pet section, you will probably find a fine toothed hair comb that will work well. Once you have one, give your dog or cat's fur a good brush with this flea comb. This can take awhile, depending on how furry your dog or cat is but make sure that you take the time to do it properly otherwise its going to be very hard to control your flea outbreak. If you have a cat allergy, pet allergy or are sensitive to animal hair like I am, be sure to wash your hands afterwards and do not touch your keys during the process.
How to Get Rid of Fleas on Kittens (Very Important)
If your cat is under 12 weeks old, you need to be extra careful. Make sure that you use Dawn Soap as this is a very safe, non-toxic way to treat fleas on cats without exposing it to dangerous chemicals. The Blue Dawn soap is very effective and only costs a couple dollars, much cheaper then any flea exterminator will charge you to remove the fleas from your kitten.
For any of these suggestions, I recommend that you ask your vet for proper flea medicine if you are a bit unsure. Although I always recommend that you try out natural methods first, it is often a requirement to contact a professional so don't feel like you are "cheating" if you do. But natural methods usually work so try them first! For older kittens, try these methods for getting rid of fleas:
Use a flea dip – I only recommend this if your flea outbreak is very severe.
Use a flea shampoo. However, never use anything that contains Tea Tree oil for cats as it is highly toxic to them! If the bottle mentions D-limonene, Carbaryl or Pyrethrins, I recommend you give it a miss, especially for kittens.
Although I don't recommend it, you can use flea collars to kill the fleas on your pet. Just keep in mind that there are a lot of flea collar side effects so please educate yourself before going out and purchasing one.
Use a oral medication for fleas that is especially formulated for kittens or adult cats respectively.
Killing Fleas on Your Pets Bedding
It will be a total waste of time if you remove the fleas on your pets, only to have them relax on their blankets that are infested with fleas! This is actually one of the most common reasons why people battle to remove their flea problem and its vital to make sure that you clean all the fabrics that your animal usually hangs around.
Sometimes this even means that you have to remove couch throws! Usually you can just put the bedding or these blankets in your washing machine, but if your pets are spoiled and have a lot of these things, you could always take it to the nearest dry cleaners. They might charge you a small amount, but the good thing is that they have large washing machines that can accommodate for all the items and they will ensure its cleaned properly. Trust me its worth every penny to ensure that this step is completed thoroughly.
Getting Rid of Fleas in Your House and Carpets
Fleas often find their way into the fibers of your carpet. Once they have settled their, the females often lay cocoon's which can produce in excess of 800 eggs, and when these flea eggs hatch, you are going to have major pest problems so its critical that you kill these adult fleas before they start exponentially growing in your home. The easiest way to do this would be to vacuum your carpets and rugs vigorously as this will get rid of any parasites. If you do not have a water based vacuum cleaner such as a Dyson or similar, you will need to repeat this process a couple times to get the desired effect.
I highly recommend that you invest in a decent vacuum cleaner for your home as this will not only the best way to get rid of fleas, but it will also help you keep your home dust free and remove any pests or tiny bugs that may be living in your carpets and beds. While you are doing a great job of cleaning these areas, be sure to put the pets away (in the garage, etc.) to make sure that they do not spread fleas to your nicely cleaned carpets! When you are done, seal the bag (so the house fleas don't escape) and take it outside to ensure you prevent another flea invasion in your home.
Tips on Killing Fleas in Your Yard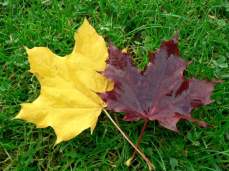 If you are privileged to have your own garden, I bet that your pets have a lovely time running around and playing in it. However, did you know that it can be the reason why your pets have fleas! How is this possible?
Well these garden fleas love to live in damp, moist places where sunlight cannot reach them. It's interesting to note that fleas cannot exist in broad sunlight, hence why they hide under hair, etc.
Although I have written a very detailed guide on outdoor flea control, here are some tips:
Use a pesticide like Flea Away in your yard. Just be careful of toxic variations!
Use Cedar wood (type of tree) chips in areas where your dog or cat typically plays or sleeps. (this is a great home flea remedy that is completely natural so its highly recommended by The Bug Squad.
Use Beneficial Nematodes – these small worms pretty much kill fleas in your garden but can take a while for the worms to find and remove them, but it's a nice long term solution.
Prune and trim your garden foliage and expose damp areas to sunlight as this will prevent flea infestations. Also, mow your lawn regularly to prevent long grass for fleas to hide in.
One of my favorite additions to my outdoor flea removal tips is Sulphur granules. Thanks to some feedback from my readers, I have found that they are excellent for flea control outside. Simply place them in your yard and water the garden to force all sorts of pests, including fleas, to run for their lives.
Are Humans at Risk? Tips to Protect Yourself!
Humans can get fleas from their pets! Although we tend to wash frequently in comparison our pets (hopefully), its still possible that they can lay eggs or even bite you. This can leave painful, red marks on your skin. So how can you protect yourself?
If you are walking in long grass, wear long sleeve shirts and cover your skin to prevent fleas from jumping onto you. This is especially important if you are hiking or spending a lot of time out of doors. Don (one of our readers) has recommended the use of Vaseline as it helped keep the fleas away from the skin so you can give that a try as well.
A great natural flea remedy that you can use while hiking is to pack your pockets with Eucalyptus leaves as this will keep fleas away. I personally don't like the way I smell afterwards though but its up to you.
Wash and shampoo your hair regularly, especially if you know your pets have fleas. Try and minimize close contact with your pets until you have killed the fleas on them. If you already have flea bites, use a natural oil based flea treatment cream from your nearest pharmacy.
A Few Natural Ways to Get Rid of Fleas
Another good, natural way to get rid of fleas is to cut up a few lemons (or use strong lemon juice from the supermarket) and put them into hot water. Once its cooled, and you have mixed it properly, you can apply it to your pets skin and other places (in the house or in the garden) where fleas may be present. Just don't spray this mixture onto fabrics as it can leave a mark that is fairly difficult to remove.
A few people have reported that normal, household yeast is a very effective flea deterrent. Simply put a couple spoons in your dogs food and it will keep fleas away.
Although I have not tried this one myself, it has been recommended that you mix about 500ml of rosemary leaves into hot water. Wait for it to cool a bit and then soak your dog or cat in the mixture. Your pet will probably be a bit surprised and may hide away for awhile (especially if it's a cat), but if they could speak they would definitely thank you for helping them to remove their flea problem.
How Long Does It Take to Kill These Fleas?
The reality is that fleas will only last as long as you let them. If your primary goal is getting rid of fleas and you commit yourself to the removal process, you can be flea free within a few days. Just a word of caution, please make sure that you address all the areas that I have outlined in this article as this is the only way that you will get rid of your flea problem properly. Many people have suffered for months with flea problems because they forgot or ignored a few of the steps. Although they enjoyed a brief period of bliss, their flea problem came back with a vengeance.
I will be writing an article on the flea cycle in a few days time which will also elaborate on dog flea control and other flea treatments. However, if you still cant get rid of them, I highly recommend that you take a look at a few of my other flea removal guides for any further updates and tips. I hope that this helps you with any flea problem that you may be having and remember, these methods have been proven to work!
Educational Video On Removing Fleas Quickly:
Editors Note: Flea Bomb Room Foggers – Make Sure They Are IGR Compliant!
If you want to use a flea bomb (otherwise known as a flea fogger), its very important to check the label of your preferred solution for the presence of Insect Growth Regulator (IGR). This ensures that the eggs and larvae of pests (like fleas) do not mature into fully grown insects. This is a great flea control method, especially for fleas in carpets. If you see something called Pyriproxyfen or Methoprene, you can be sure that your fogger will kill both the fleas and their offspring that lurk beneath your carpets and in other places.

Hello! My name is Natasha, and I have been helping people with their insect problems since 2012. I have published a book, worked with many pest control companies, and helped thousands with various infestations on a one-to-one basis. My goal for this blog is to create evidence-based guides that are easy to understand, provide sufficient depth and can be trusted to be very accurate. Please remember that my guides are for informational purposes only, and that you agree to the terms of use when reading content on this website. If you leave a comment, I typically respond within 48 hours.